1. The weather here in NJ has been a bit dreary and it seems that a lot of people in our area are getting ready for Christmas already. I've been listening to a little Christmas music, planning some lists, and burning this candle (balsam & cedar scent) the last few days. #sorrynotsorry
2. Given the weather, there's been a lot of soup recipes on the menu. I love that I can throw all the ingredients in the crockpot during the after-breakfast lull, and have a warm, filling meal ready by the time dinner rolls around. (also - guaranteed leftovers!) Some of our favorites this week are this recipe (with chicken sausage) and Minstrone.
3. I love the blanket scarf trend of late, and received a cozy one for my birthday. Love this quick guide for how to style this piece.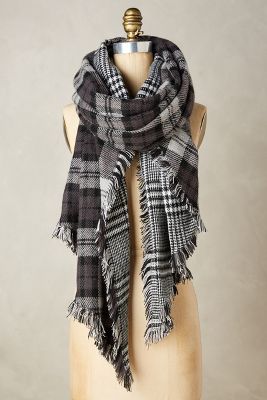 4. A very exclusive party... On Monday, we celebrated Mickey's birthday with decorations, party hats, and an elaborate playdough cake (which Lucy and Charlotte may or may not have sampled...) These are the moments...

5. Sleep..... is what we need around here. With the exception of Hayden and his solid 12 hours a night, we are all sorely lacking in this department. Charlotte wakes up consistently at least twice a night. We didn't really have to do much sleep training with Hayden and he started sleeping thru the night at 6 months. This little one started off so well, but she is giving us a hard few months and I end up waking up each morning feeling so exhausted. Every baby is different, but at 10 months it's challenging to get up multiple times a night... Any and all advice is appreciated.
Thanks for reading- happy weekend, friends!